Whether your first apartment, your cool loft condo or your downsized home, a small space can end up feeling smaller if your décor doesn't fit! Dark colors, big furniture, outsized accents, and clutter. These are all some of the pitfalls you need to avoid to keep your tiny space looking large and comfortable! A minimalist approach to design is the best option when you're dealing with limited space. Too much 'stuff' just closes in a room, making it unfriendly to use. Thanks to Lorena Canals, and Modular Closets you can make the most of your small space and make it feel not so small.
Lorena Canals:  Keep accents small and light
One way that you can crowd a space is by filling it with decorative accents and window coverings that make it appear smaller. You might love your family's old grandfather clock, but if it looms large over everything else in the space, it might not be the right fit.
And it's not just about size. Colors can also close in a space. Dark shades, if the ceilings are already low or the natural lighting is limited, will make things worse. The ideal is to keep to light, airy colors and textures that actually serve to open up a space and keep it comfortable with clean lines.
A good example is rugs. Huge area rugs that aren't designed to fit into a smaller space can just end up looking overwhelming. It's the only thing the eye takes in and so it becomes the focal point. Instead, look to smaller rugs that can be used to both to warm up hardwood floors or even to create spaces within the space for playing or hanging out. The popular Lorena Canals rugs fit this bill to a tee. With beautifully handmade rugs that are non-toxic and washable, you can add some warmth and comfort to any space, without taxing the eye.
Lorena Canals eco chic rugs are machine-washable and easy to clean. Each rug is individually, carefully hand crafted making each one unique and no two are alike. They are lightweight for easy moving and are soft and cozy, bringing warmth and sweetness to any room. The rugs are made with non-toxic dyes and with 100% natural raw materials.
Visit their website at www.LorenaCanals.us and follow them on Instagram, Facebook, Twitter, Pinterest and YouTube.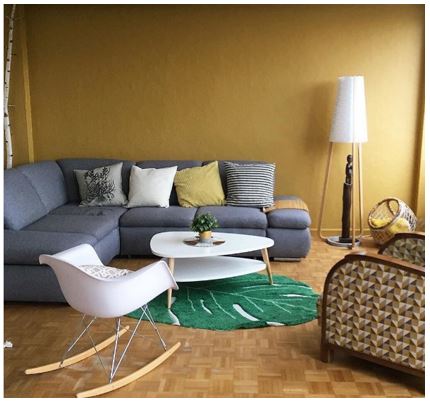 Modular Closets:  Keep clutter to a minimum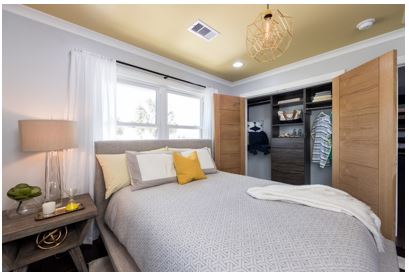 The single greatest enemy to a small space is clutter. You can have all the right sized furniture and accents, great color use and lighting but if your space is chockablock with all sorts of stuff that don't have 'homes' to be stored in, it will look smaller.
The first step to eliminating clutter is to inventory your things. Do you need everything you have or can some of it be put into storage, given away or sold? Think about it long and hard and, when in doubt, store it.
Now that you've pared down the goods, you need to make sure that everything in your house has a home. Baskets for gloves and hats, hooks for scarves and bags, shelves for books, and closets that aren't dumping grounds for anything and everything. To accomplish this last one, the benefits of custom closets cannot be overstated! And thanks to DIY closet setups like Modular Closets, you can design your storage space to actually work for you. With easy to install systems, a free design process and quality materials, you can't really go wrong. From your computer to the delivered product, you will be able to create the space you've been wanting, with ease.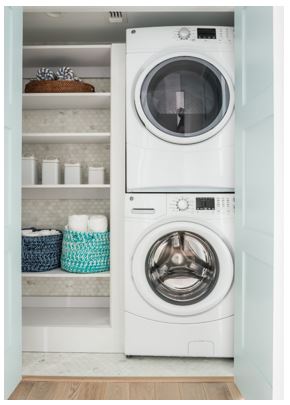 With these tips in mind, you can decorate your smaller space with confidence, creating rooms that make you feel 'at home' in your house.
Getting professionally designed closets installed can be an expensive proposition, but not so with Modular Closets. Modular Closet designs include 3/4″ plywood closet organizers and dovetail solid pre-assembled birchbox drawers. Stainless steel drawer slides and aluminum hanging rods and brackets are masterpieces in and of themselves. There's no cheap particle board here and it is easy to install, straight into wall studs. What else do you get? High quality custom closets at a fraction of the price. Their free design center and easy cam lock assembly system makes 'do it yourself' simple and cost effective, while leaving you with the look and quality of a professional installation.
Visit them online at www.modularclosets.com and follow them on Facebook, Twitter, Instagram, and YouTube.