Spring cleaning means something different for everyone. Some see it as a time to revamp the garden. Others see it as the opportune moment to start donating what they don't need, streamlining all the 'stuff' in the house. Still others see it as the time to wipe away the grime of winter and put a shiny and clean Spring look to their homes.
However you see the tasks that go with Spring cleaning, one thing is for sure: if you're not throwing things out or donating them, you're going to need somewhere to put those items. You can't put things away if your closets are already bulging at the hinges and in total disarray!
Start with the closets
Empty them out, decide what you're keeping and what you're not and be ruthless with your decisions! Once you've cleaned out the various closets, it's the optimal time to put in place new storage elements that will help you keep your newly cleaned space tidy.
Here are five ideas that will keep you organized until next Spring!
Closet drawers for a tidy appearance
Having some storage in your closet that is closed off from view is ideal! A solid wood drawer box with dovetail corner joints and chrome slides, with elegant and smooth drawer fronts, creates a very tidy appearance AND gives you the ideal place to store away smaller items and things that don't need to be hung up. Particle board will warp and fall apart over time: this is one aspect of your closet that will get a lot of wear, so do it right the first time!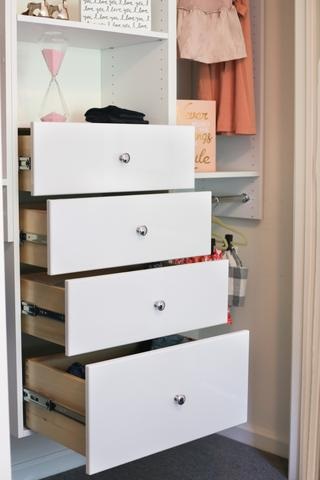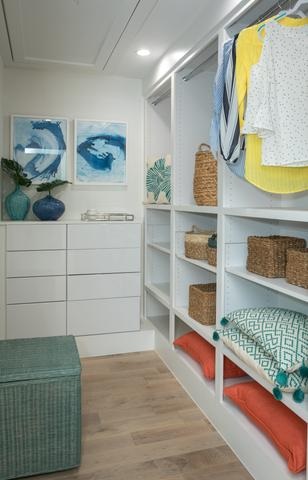 From socks, underwear, and t-shirts to jewelry and small accessories like sunglasses, drawers in your closet can create those extra spots you need for all those smaller, easier to lose pieces. Figure out what goes in each and make sure you keep them that way!
Corner spaces don't need to be wasted spaces

Corners inside a closet are often lost, dark spaces where clothes hide and never return from! They are underused because they're awkward but there is an easy solution, and it comes in the form of L shaped corner shelves, which close that gap between two units. They provide that seamless connection and a ton of otherwise lost storage space!
Hang more and iron less!
As you look at everything you pulled out of your closet, you might find that there are a lot of pieces that you were folding or piling on to a shelf that might hold up better if they were hung up. After all, who wants to spend more time ironing than is absolutely necessary?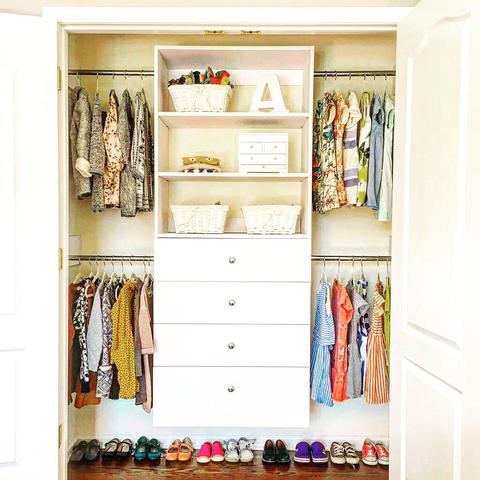 Double hanging solutions allow for twice as many pieces to be hung up. After all, how many fancy ball gowns need to go back into your closet? Instead, if you count up your pants, skirts, blouses and nice sweaters, wouldn't you say that doubling your hanging space would be the right choice instead? You can also then organize by type, color, seasonal wearing or however you prefer, so that what you're looking for is at the ready and doesn't need ironing before you pop it on in the morning.
Shoes, glorious shoes!
For many of us, there are a few essentials in life: food, a place to lay our heads and shoes. Your Spring clean is a great time to get rid of some of the older models that you don't wear or that don't fit. You know, the ones that have been cluttering up the bottom of your closet for the last year?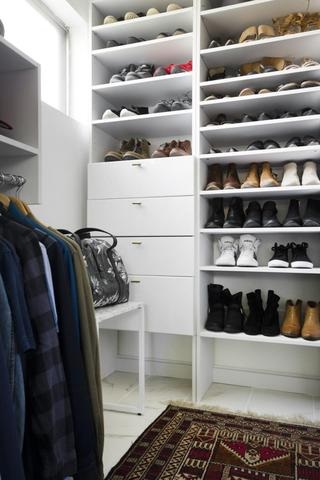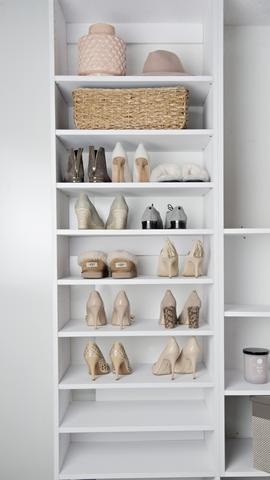 Figure out what you're keeping and then invest in some glorious adjustable shoe shelves. You'll always be able to find the other shoe, without rummaging through your closet, and see at a glance what you have and what would look super cute with your outfit!
Spruce up while you clean
There's no reason why you're Spring clean can't come with a little decorating flair. After all, while the closet is empty, you've got the perfect opportunity! The great thing about closet organizing systems, like Modular Closets, is that they are open-backed systems. That means that you've got wall space you can decorate to flow seamlessly with your bedroom decor. Add a pop of color with paint or some focal interest with textured wallpaper. Whatever you do, give your closet a little pizzazz along with the clean up!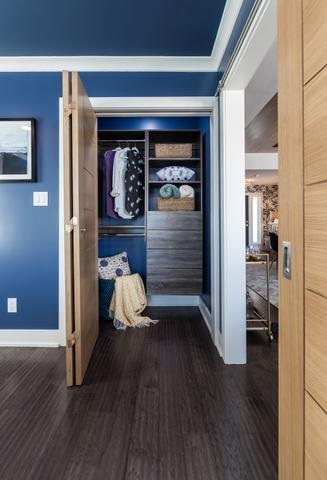 Now that your closets are redesigned and in order, you can put everything back in that you want to hold on to and find the right item when you want to. When everything in your home has a home in neat, well ordered closets and storage areas, you're well on your way to a relaxing break in the Spring air!
Home organization expert for ModularClosets.com, Marty Basher, offers these tips to give your closet the makeover you need and deserve. Modular Closets are high quality and easy to design custom closet systems that you can order, assemble and install, in no time at all. Visit the website at  https://www.modularclosets.com or on social media: Facebook, Twitter, Instagram, YouTube.